Pictures - Company B
---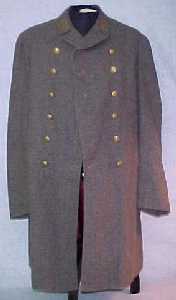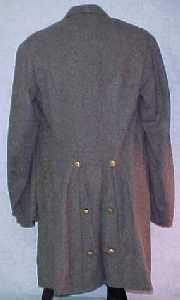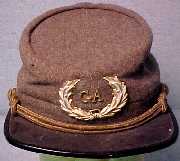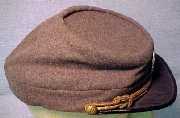 Pvt. Charles S. Ashley
Company B, 28th Georgia
Confederate Veterans frock coat and Georgia kepi of Pvt. Charles S. Ashley of Co. B, 28th Georgia. The frock coat contains Captains rank insignia and musician buttons and must have been a rank Pvt. Ashley held in the veterans organization. The coat was made by Pettibone, Cincinnati, Ohio.
Photos courtesy of Will & Lynn Gorges, Civil War Battleground Antiques, New Bern, North Carolina.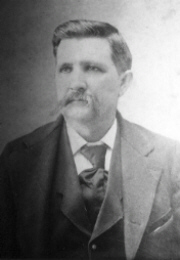 Pvt. Algernon Sidney Tennille
Company B, 28th Georgia
Algernon Sidney "Polk" Tennille enlisted as a private on September 10, 1861. Wounded in left arm at Seven Pines, Virginia, May 31, 1862; Reams Station, Virginia, August 21, 1864 . Pension records show he surrendered, Greensboro, North Carolina, April 26, 1865. (Born in Georgia, November 27, 1843 or 1844.) After the war, Polk Tennille lived in Milledgeville and spent 47 years working for the State hospital for the insane. The second pictures shows Polk Tennille with his son, Robert. Polk Tennille was interviewed in the 1930s by The Atlanta Constitution.
Photos courtesy of his descendant, David Tennille.