Pictures - Headquarters and Staff
---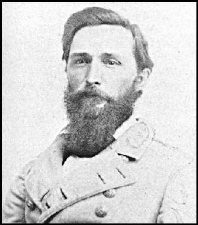 Brig. Gen. Alfred Holt Colquitt
Brigade Commander
Brig. Gen. Alfred Colquitt was the 28th Georgia's Brigade Commander from the time of Gen. Lee's assumption of command in Richmond in 1862 until the brigade's surrender at Raleigh Durham, N.C. with Gen. Johnston in 1865.
Photo 1 supplied by Gene Harmon.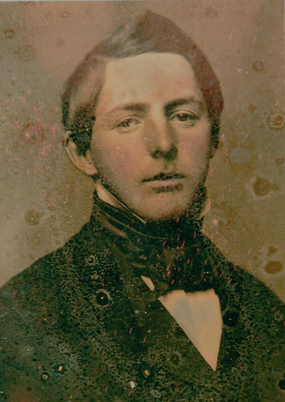 Col. Tully Graybill
Commander, 28th Georgia (1862-1864)
1821 - 1883

Before the Civil War
In the decade or more before the Civil War, Tully Graybill was a physician practicing in Washington County, Georgia. His family's plantation was 10 miles southwest of Sandersville, Georgia within the County of Washington, Georgia.

During the Civil War
In September 1861, he was appointed Captain, Company A of the 28th Georgia Infantry. He was elected Major of the Regiment on May 3, 1862. Records show Tully was captured in action at Seven Pines, Virginia on May 31. 1862, but was exchanged and returned to duty with the Regiment on September 1, 1862. Tully was actually captured on June 8, 1862 at the Battle of Seven Pines, Virginia, (also known as Fair Oaks) and after a confinement at Fort Delaware was exchanged for Union Captain John S. Eichelberger, 37th Pennsylvania Infantry, at Aiken's Landing on August 5, 1862. He was in command as senior officer present, on the Maryland Campaign (Antietam), and was wounded in action at the Battle of Antietam on September 17, 1862. Tully and the 28th Georgia received cited and specified reference in Colonel Alfred Colquitt's after-action report to General D. H. Hill's Assistant Adjutant General, regarding Tully's personal conduct as senior officer present, as well as the entire 28th regiment, at the Battle of South Mountain, Maryland, which was the Confederate holding action 2-days prior to the battle of Antietam on September 17, 1862. From Colonel A. H. Colquitt's after-action report the following is cited reference to Tully and the 28th Georgia, regarding the regiment and Tully's actions at South Mountain, which is taken from Colquitt's letter to the Assistant Adjutant General of D. H. Hill's Division: -- Col. A. H. Colquitt: "I am proud of the officers and men of my command for their noble conduct on this day. Especial credit is due to Colonel Barclay, of the Twenty-third Georgia, and Major [Tully] Graybill, Twenty-eighth Georgia, who, with their regiments, met and defeated the fiercest assaults of the enemy."

For the remainder of the Civil War
Tully was appointed Colonel of the Regiment in March 1863 (to rank from November 3, 1862), and led the Regiment at Chancellorsville and subsequently to Olustee, Florida, and from the battles in the Wilderness to Cold Harbor, and finally to outside ring of defenses at Petersburg. Pension records show he'd been hospitalized with chronic dysentery, and then home, too ill for service, from November 1864 to the end of the War. When Tully finally arrived home to his wife and family around the beginning of November 1864, he was still stricken with illness and chronic dysentery. Tully was only two weeks ahead of Union General Sherman's infamous "March to the Sea." Sherman and his army cut a 60 mile wide swath through Georgia, from Atlanta to Savannah, and Sherman's army came right through Tully's plantation home some 10 miles southwest of Sandersville, Georgia, and destroyed Tully's plantation and all other private properties, residences, towns, railroads, food and forage the Union could get their hands on. Tully was forced to hide out for several weeks in the nearby swamps while gravely ill to avoid capture by Sherman's men, and when Tully finally did return to his plantation, it had been burned to the ground as were many private homes and residences. Tully's wife and children had also been displaced by the ruin of their plantation home and the family itself never again regained what they had lost by the close of the Civil War. Tully never fully recovered from his chronic dysentery either, and that illness is believed to have been a significant factor in Tully's death in 1883. The only known record of the year in which Tully died is his tombstone in the Moye cemetery, Washington County, Georgia, which shows Tully's death in 1883 (i.e., registered State of Georgia Death Certificates were not required by state law until after 1915, consequently no known record exists on file of Tully's actual date of death except his tombstone).
Photo and biography courtesy of John W. Kiely, whose wife, Sarah, is an ancestor of Col.Tully Graybill.